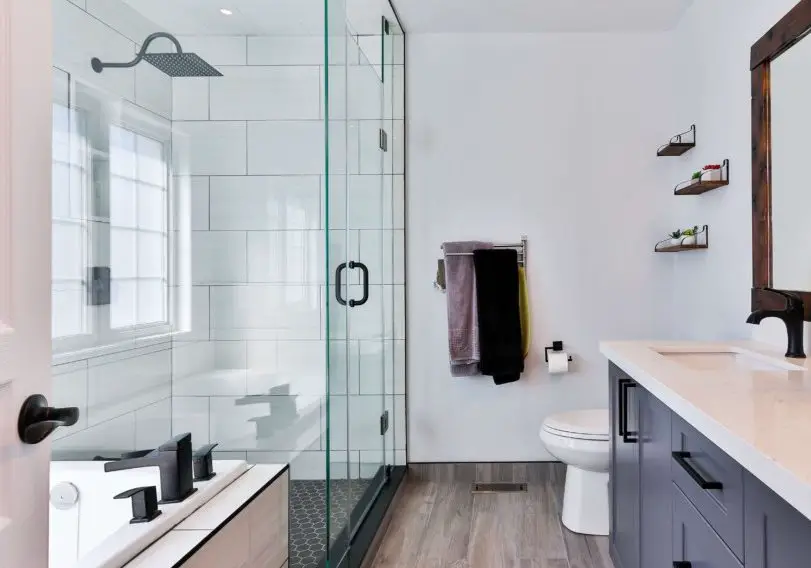 Tired of boring vinyl shower curtains? Or maybe you're looking for something more sustainable? Regardless of why you're looking for shower curtain alternatives, we've got seven options that will beat cheap vinyl every time.
Shower curtain alternatives include hemp, cotton, shower blinds, sliding doors, pivot doors, bamboo panels, half screens, and open showers. Each alternative has it's own benefits and drawbacks and the one you choose depends on your personal situation.
Now, you could go out and start searching for these alternatives on your own. But, we've got them all broken down right here for you. All you have to do is keep scrolling and take a look at our list.
7 Shower Curtain Alternatives
There's a couple of things you should probably know before we get started.
First, you should know what size of shower curtain that you need. Although we don't have time to go into that here, we have another article that takes you through it step by step here.
Another thing you should consider is why you're replacing your shower curtain. Do you want a more eco-friendly alternative? Are you remodeling your bathroom and want a more modern looking shower?
There are alternatives in this list that work with certain types of showers and there's some that will really only work if you're already remodeling your bathroom. Keep that in mind while you're deciding which alternative is best for you.
1. Hemp
2. Cotton
3. Shower Blind
4. Sliding Shower Door
5. Pivot Shower Door
6. Half Screen
7. Open Shower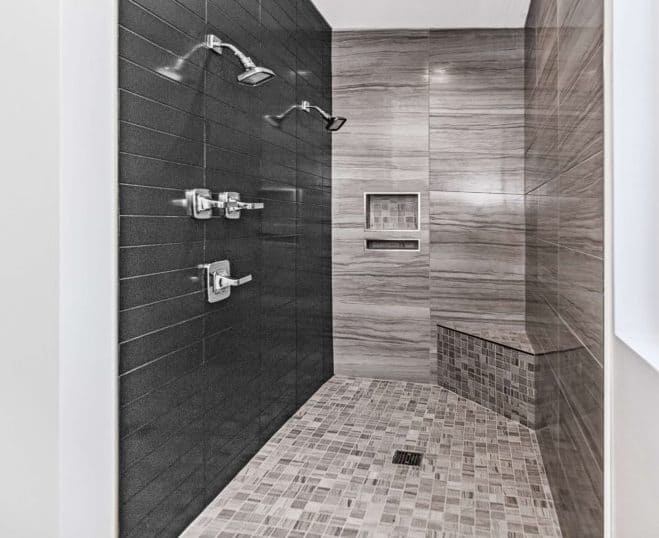 This is something that you probably don't want to try and do unless you're remodeling your entire bathroom.
An open shower is a shower that's designed to work without the need for any kind of shower curtain or door.
The shower is built on an angle to allow all the water to drain into a central drain in the bathroom. This makes it look very modern and minimalist.
Because there's no doors or curtains, you don't have to worry about cleaning scum off of the glass or washing your curtains.
But, because of the way it's designed, this kind of shower cannot be built with a tub attached. If you don't want a tub or don't use one, then look into this option.
While this is a great alternative if you want to get rid of shower curtains and doors entirely, it does require the right kind of shower design and will require major remodeling if you aren't already set-up for it.
Related Questions
Do you need a shower curtain?
Most showers will need to be used with a shower curtain, or at least a liner. The purpose of a shower curtain and liner is to prevent water from splashing onto the floor. This can be accomplished by only using a shower liner. However, using both a curtain and liner give additional benefits.
Can I use a cotton shower curtain without a liner?
Using a cotton shower curtain without a liner is not recommended. A cotton shower curtain can grow mildew if it remains wet for long periods of time. A liner helps to prevent this from happening. However, a hemp shower curtain can be used without a liner because it dries quickly after use.