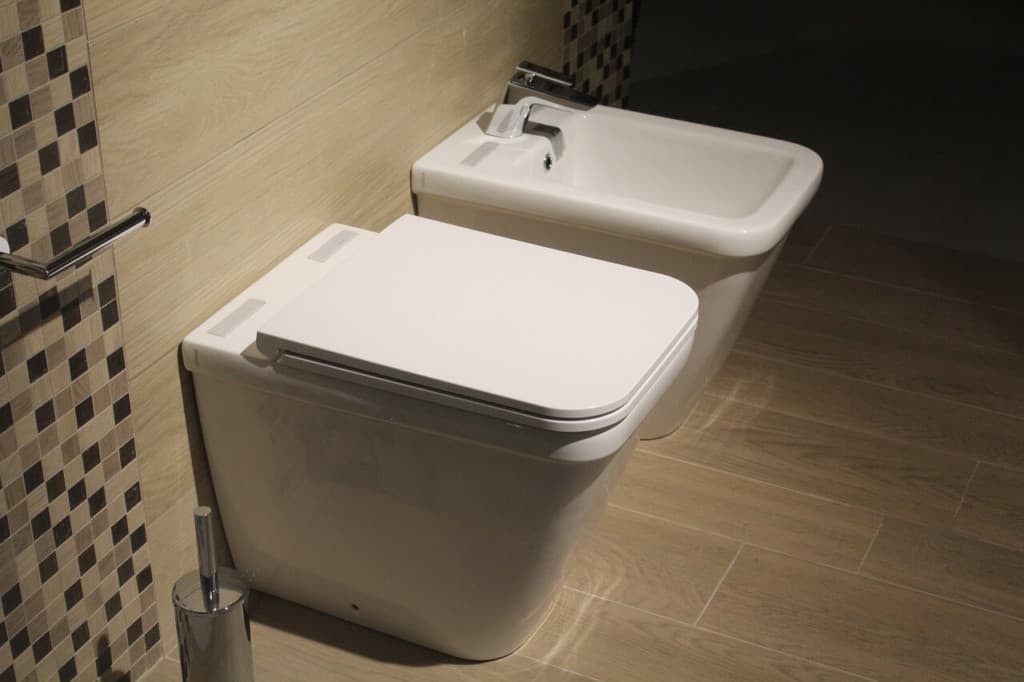 There are an astonishing number of toilet manufacturers out there, and if you're browsing for a new toilet, it can be really tough to tell which brands are the best and which ones are scammy.
Here's the good news: I've already done the hard work for you, and I've summarised all my research in the list below. Here are the steps I followed to identify and rank these 15 leading toilet brands:
I got a list of the toilets sold at Home Depot and Lowes
I sorted each list by the number of sales (e.g. their popularity)
I ranked each brand based on their popularity, whether they were sold at both major retailers, and then by their star ratings
All of the brands in this list are sold at either Home Depot or Lowes, and most of them are sold at both. Due to the reputations of these retailers, that should immediately eliminate the sketchy no-name-brands you sometimes see online.
In addition, because I've ranked these toilets roughly by popularity, the leading toilet brands are going to be towards the top of the list. In fact, the brand I have in my own home (Kohler) came in at #1.
1. Kohler
Brand History
Kohler is among the longest-running toilet manufacturers in the country. Kohler was founded in Wisconsin in 1873 and originally made farming equipment.
Its first plumbing product was an adapted pig trough, that it sold as a bathtub. Kohler is a real family company and is owned and operated by the Kohler family to this day.
Their Toilets
2. American Standard
Brand History
American Standard is the largest manufacturer of bathroom fixtures in the world. The company was founded in 1875 and is Headquartered in New Jersey.
Over the years it has been part of several mergers and acquisitions, and the firm is currently a subsidiary of the Lixil Group, a publicly-traded Japanese firm.
Their Toilets
3. Glacier Bay
Brand History
The Glacier Bay brand is essentially Home Depot's low-cost off-brand. Glacier Bay toilets are sold exclusively through Home Depot, and can't be purchased anywhere else.
Glacier Bay toilets are manufactured by Foremost Groups, a privately operated company that was founded in New Jersey in 1987. In addition to toilets, Foremost Groups also make wood furniture and other bathroom fixtures.
Their Toilets
As of the writing of this article, the best-selling toilet at local Home Depot stores is a Glacier Bay toilet. In addition, there are over 40 different models of Glacier bay toilets being sold, including 1-piece, 2-piece, round, and elongated models.
You may be wondering why Glacier Bay (which is essentially an off-brand) ranks so highly on this list. The answer is simple, Home Depot sells a lot of them, and they get consistently good reviews.
4. AquaSource
Brand History
AquaSource is Lowe's in-house brand of toilets, similar to Glacier Bay at Home Depot. There is very little other information available about the history of the brand and it's manufacturing facilities, so let's skip ahead to more information about their toilets.
Their Toilets
The top 3 most popular toilets sold in local Lowes stores are from the following brands (ranked by sales):
Kohler
AquaSource
American Standard
As you you know from the beginning of this list, Kohler and American Standard are the market leaders. So, for AquaSource to be selling near the rate of these two brands is impressive. They also get consistently good reviews on their top-selling models.
5. Swiss Madison
Brand History
Swiss Madison is the youngest company on this list. They were founded just a few years ago in 2015. The company is privately owned, has less than 50 employees, and is headquartered in New Jersey.
Their Toilets
I was shocked to see that their costs are similar to some Kohler and American Standard models. Swiss Madison Toilets can be found in Lowes, Home Depot, and even on Amazon. You can read more about the pictured Swiss Madison toilet on Amazon. (Note: we get commissions at no cost to you)
6. Sterling
Brand History
Sterling was founded in 1907, but in 1984 it was acquired by Kohler. Since then, Sterling has continued to be sold as a separate brand, but it now lives under the "umbrella" of Kohler brands.
So, if you're considering buying a Sterling, you can rest easy because it's backed by the same company that leads the market (e.g. Kohler).
Their Toilets
Sterling toilets tend to be less expensive than Kohler brand toilets, and there appear to be far fewer models of Sterling toilets.
Sterling toilets are sold at Home Depot and Lowes, and you may be able to find them on Amazon as well, but currently, that looks a little hit-or-miss.
7. TOTO
Brand History
TOTO has one of the most interesting histories of any brand on this list. TOTO was first founded in 1917, and it was started by Kazuchika Okura, a Japanese man who wanted to bring more sophisticated sewage systems to Japan.
Japan has a history of pottery artwork and design, which extended to TOTO's toilet fixtures. I also think the company's motto is worth mentioning, and it translates into English as "take pride in your work, and strive to do your best". A sentiment we can all benefit from.
Their Toilets
If you want to have a look at their products, you can start here with this TOTO toilet on Amazon. (Note: we get commissions at no cost to you)
8. Saniflo
Brand History
Saniflo is a French company, that is best known for inventing the toilet macerator around 1958. Prior to that, Saniflo did design work for wastewater treatment facilities.
Their Toilets
Saniflo sells "upflush" toilets that typically come with their macerating pump system. The Saniflo macerating pump allows you to add a bathroom more easily below the sewer drain pipe.
A pump toilet (like Saniflo's) could also be helpful if you have really low water pressure that makes flushing a reoccurring issue. They're a legit brand with a specific focus, but if you don't need a pump like this, go for a different brand.
9. Delta
Brand History
Delta is best known for its faucet products, but they also produce toilets. Delta was founded in 1954 and is a subsidiary of Masco, a public home improvement corporation based in Michigan.
Their Toilets
You can find Delta toilets at Home Depot. Delta's toilets tend to be low cost and fairly basic. Based on my research, it looks like all of their toilets are 2-piece toilets, and most of their models are elongated, although they also have a few round versions.
10. Jacuzzi
Brand History
Yes, we are talking about THAT Jacuzzi, that brought us the hot tub. How Jacuzzi got their start is actually a wonderful family story. In 1925, the Jacuzzi family invented the submersible water pump.
Then, in the 1950s, the youngest brother in the family (Ken Jacuzzi) was diagnosed with rheumatoid arthritis. He was treated by a doctor using a hydrotherapy tank, and then the family built a portable pump so that he could get similar treatments at home.
This has helped Ken to drastically outlive the doctor's expectations. And the pump that helped with Ken's treatments later evolved into hot tub jets and essentially created an entire industry. Isn't that an inspiring family story?! Today, Jacuzzi makes a wide variety of products, including toilets.
Their Toilets
Jacuzzi sells 5 models of toilets, which can all be found at Lowes. Their toilets are low-cost, and they have a mix of elongated, round, 1-piece, and 2-piece toilets.
11. Niagara Conservation
Brand History
Niagara Conservation Corp. started in the 1970s when it's founder Bill Cutler set out to build the world's most efficient showerhead. The Niagara showerhead became a hit and launched what is now a multi-million dollar company.
Niagara Conservation later expanded into other water-using products, and they now produce the most water-efficient toilets on the market.
Their Toilets
But, Niagara Conservation dramatically undercuts the standard, and most of their toilet models have a GPF of about 0.8, which is WAY lower. Niagara toilets are sold at Home Depot, Lowes, and you can also see the pictured model here on Amazon. (Note: we get commissions at no cost to you)
12. Zurn
Brand History
The Zurn brand of toilets is currently owned by Rexnord Corporation, which acquired the company in 2007. Rexnord and Zurn are headquartered in Milwaukee, Wisconsin.
Rexnord was founded in 1892 and began as an industrial components manufacturer. The company continues to produce industrial parts, but through the acquisition of Zurn, they have also expanded their offering of plumbing fixtures.
Their Toilets
13. EAGO
Brand History
EAGO was founded in 1996. EAGO USA is the American branch of this China-based manufacturer of bathroom and plumbing products.
Their Toilets
EAGO specializes in 1-piece and dual-flush style toilets. Their toilets can be found at Home Depot, and Lowes, and I did also see some listings selling EAGO toilets on Amazon. However, the Amazon listings for EAGO looked a bit sketchy to me, so probably stick to Home Depot/Lowes for this one.
14. Miseno
Brand History
Miseno is a US-based brand that was founded in 2014. They make a wide range of home fixtures and products, including light covers, cabinet hardware, and (of course) toilets.
Their Toilets
Miseno has about 8 models of toilets, and most of them can be found at Lowes. I haven't used their toilets myself (at least not that I know of), but in my opinion, they look like fairly straightforward toilets.
15. Sun-Mar
Brand History
Sun-Mar is unique on this list of toilet brands because they sell composting toilets. The composting toilets that Sun-Mar sells were first invented by Hardy Sundberg in 1971.
Today, Sun-Mar sells a few different models, and Hardy Sundberg holds a 1979 patent on the rotating drum technology that is still used in their toilets.
Their Toilets
If you've never heard of a composting toilet before, it's pretty much exactly what it sounds like. It's self-contained. It evaporates liquids and composts solid waste (e.g. crap).
These types of toilets are environmentally friendly because they don't use any water for flushing. In addition, the units don't require a septic system or plumbing hookups. As a result, they can be a good alternative for off-grid cabins, boats, or RV's.
Both Home Depot and Lowes sell Sun-Mar composting toilets, though they are quite expensive.